There are many articles about businesses and how to start them with little but in this article I have personally compiled businesses you can start with as low as 50k,100k to 200k. I've done my very own research about it before compilation.
The truth about money is that no matter how small it is, if you invest it appropriately it will yield returns, no matter how small. The problem, however, is finding the right kind of business to invest the money in. The following business ideas are thirty of the many possible ventures that you can start up with N50,000, N100,000, or N200,000.
Sales of security gadgets.
With about N200,000 you can set up a shop for selling security gadgets.
Football viewing center.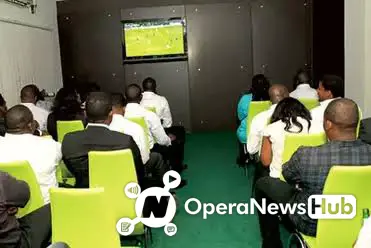 There is hardly any street in Nigeria that you will not find a viewing center – even in the villages, they are there. This is a simple business to start and operate; moreover, there is always at least one football match per week. To start a viewing center you will need a good land space, cable TV with a subscription, a minimum of two television sets, at least one generator set, and seats.
Dry cleaning and laundry services.
This is another good business that can be set up with N200,000. You will have to rent a shop, get laundry equipment like washing machines and dryers.
Recharge card printing business.
We all know how important airtime is in Nigeria; as such starting a recharge card printing business or even sales of recharge card is a good and simple way of making a reasonable income. For this business, you will need to have access to a computer system, a printer, Internet connectivity, and get registered with a genuine dealer.
Catering services.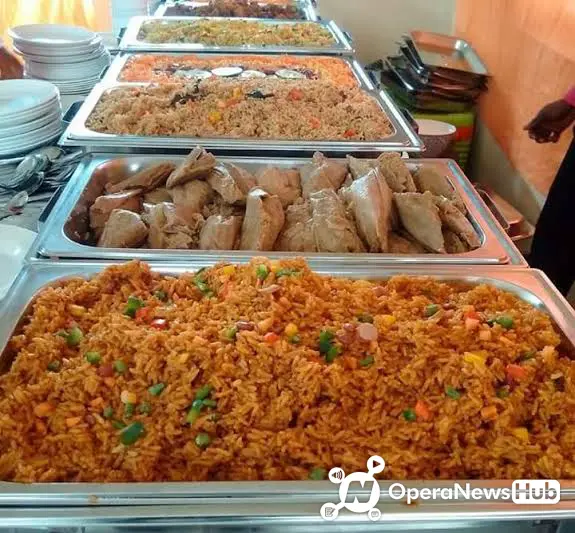 One advantage of the catering business is the fact that people will always continue to eat. Moreover, if you site the business in a city, you are bound to have excess orders, especially during the festive periods. You may not necessarily be a caterer yourself; you can hire professionals and put someone in charge.
Tables and chairs rentals.
It is a known fact that almost every weekend in Nigeria, there is at least one kind of occasion or another. From wedding receptions to birthday parties, you name. For such occasions, most require chairs, tables, and canopies/tents to accommodate usually large crowds.
Stock farming.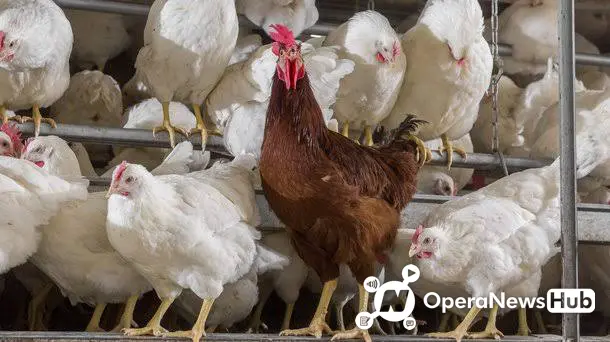 This involves the breeding of livestock for sale. Common examples include poultry farming and fish farming. You can start with as little as N50,000 for poultry farming and about N100,000 to N200,000 for fish farming.
Ice block production.
We know how terrible electricity is in Nigeria; you don't need a soothsayer to tell you about it. Starting an ice block production business is a sure way of making profits in the country. To start the business, you need to get a deep freezer, a generating set, and water.
Plantain chips business.
If you are a Nigerian and have done an inter-state travel, you should understand how profitable this business can be. The business is very easy and inexpensive to set up as you can use N50,000 to begin.
Selling fairly used products.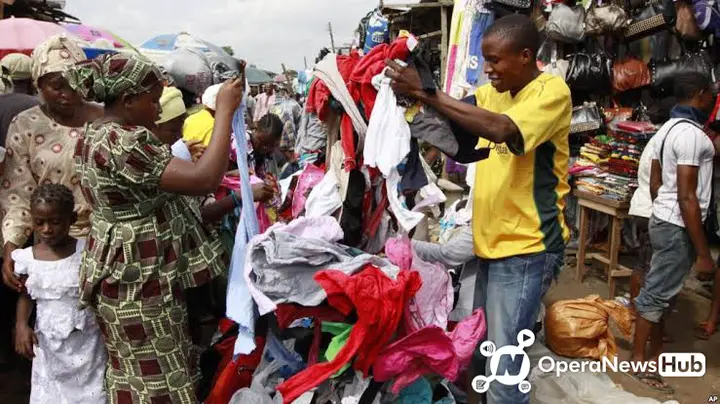 "Secondhand," "Okirika," "Tokunbo," or "Belgium," selling fairly used products in Nigeria is an easy venture. Moreover, you don't need to start with millions. You can go to a market where these products are sold in bulk quantities, and start selling along a major road or street.
Food vending business.
Do you know that that "Mama put" you go to eat at every morning makes good morning from her business? With about N50,000 you can get the cooking utensils and foodstuffs needed to start this business. The only other things needed are tables, benches, and a good location, preferably at a busy bus stop or close to a bus park.
Bricks/blocks production.
People are always building houses, especially in rural but developing areas. You can tap into this wealth-making opportunity by setting up a blocks production plant close to these areas. You can begin in a small way by getting sand, cement, water supply, and a block molder. As your business grows, you can make your own water supply by sinking a borehole and powering it with a generator.
Ice cream production.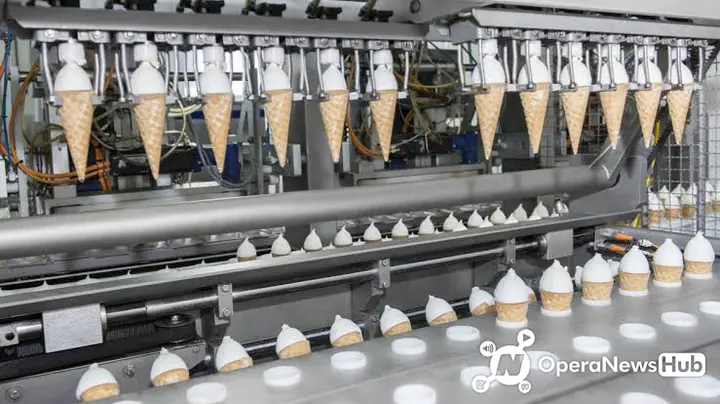 This is a business that can be set up with as little as N50,000 or less. You don't need to rent a shop for it as you can make the ice cream at home and supply to shops around you.
Popcorn production.
You can set up a popcorn store close to a school and be assured of a regular income. A popcorn machine (costs about N8,000), corn, and other ingredients are necessary for this business.
Selling phone accessories.
If you don't have enough money to begin a mobile phone store business, you can go the cheaper way by selling mobile phone accessories. Accessories like earphones, USB cables, chargers, and so on can be gotten with as little as N10,000 to N20,000.
Shawarma business.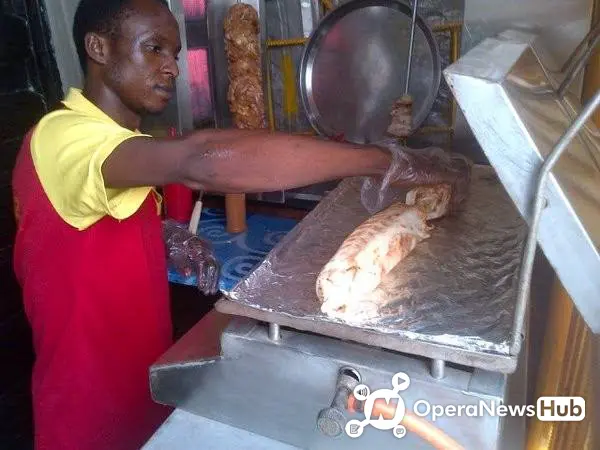 Shawarma is a kind of snack or maybe food that contains a meat filling in a type of bread. You can start a shawarma business with N50,000 or less.
Selling fruits.
Erm….Yes! While this may not you are looking for, it is a rewarding business nonetheless. Just get a good location and find a place where you can buy the fruits.
Provision store.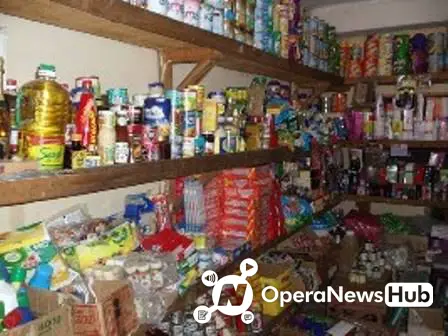 With N200,000 you can set up an average provision store. While a good part of the money will go into accommodation, the remaining will be used for purchasing the goods.
Fumigation or pest control business.
This is a relatively young business which means that not so many people are into it. You can start up this business by acquiring the control equipment such as bait guns, foamers, sprayers, and so on.
Barbing salon.
Starting a barbing salon business is not difficult at all. All you need is to get a rented space, a generating set, at least two hair clippers, mirror(s), and chairs. You can hire a skilled barber if you don't know how to barb.
Monogramming service.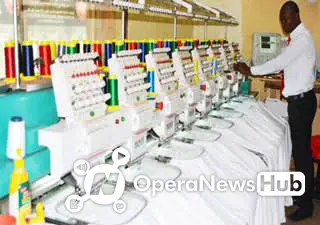 This business involves branding or printing on products such as clothes. You can start up this business with a minimum of N100,000.
Printing/publishing business.
A book publishing business can be set up with N200,000. The necessary things include a printing machine, papers, a rented space, and maybe a graphics designer.
Business center.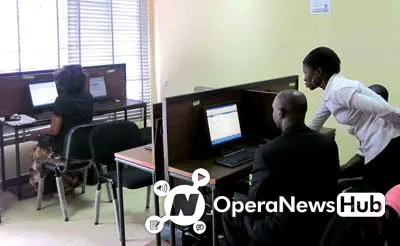 If you've been to any Nigerian tertiary institution you'll understand how highly profitable running a business center can be. Get a shop, printers, computers, a generator, papers, and you are good to go.
Makeup artist.
Makeup artists in Nigeria are gradually becoming one of the most sought-after professionals in the country. Their services are needed for weddings, movie production, birthdays, and so on. You can start by getting a makeup kit and learning the skill.
Sound equipment rentals.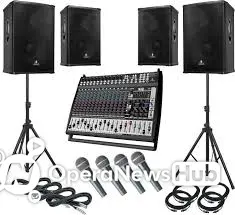 Like tables and chairs rentals, you can also buy sound equipment such as speakers and amplifiers for rental purposes. This business can be set up with N100,000 or more.
Modeling business.
You can begin your own modeling agency with less than N200,000. All you need is just the right marketing strategy.
Honey business.
Did you know that 50cl of pure raw honey goes for at least N1000? Selling honey is also a lucrative business that doesn't require much capital.
Daycare services.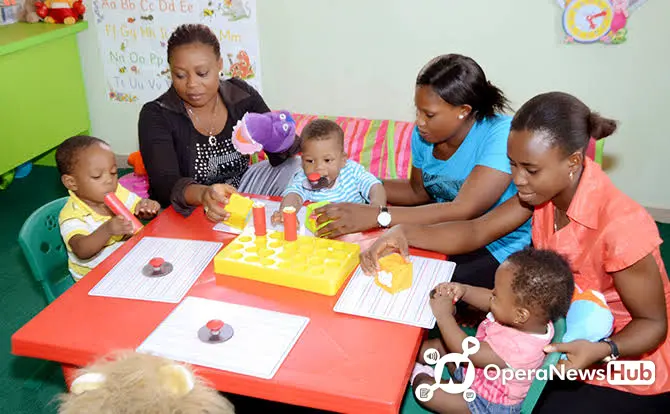 Most working-class mothers are in search for daycare centers where they can leave their kids for work. Rent a space in a good location and publicize your services to get started.
Cooking gas refilling business. 
If you live in a neighborhood where the majority of the residents use cooking gas, you can be walking into a goldmine with this business.
Food processing business.
With N100,000 you can set up a food processing plant.
Liquid soap production. 
You can start this business with as little as N20,000. This includes the production of leather footwear and bags.
Solar installation business.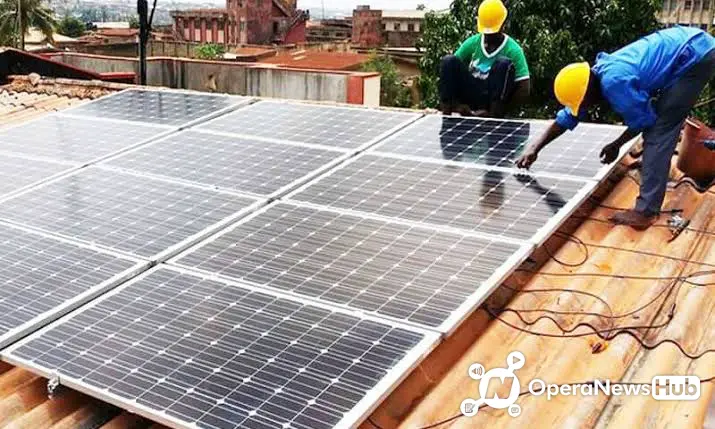 Many Nigerians are shifting their attention towards alternate power supplies since the National power grid is ineffective. Going into solar installation and sales is a good business choice.
Clothes selling business. 
You can begin this business with as little as N50,000. Just go to the market and buy clothes in bulk quantities to sell in your neighborhood.
Sachet water production.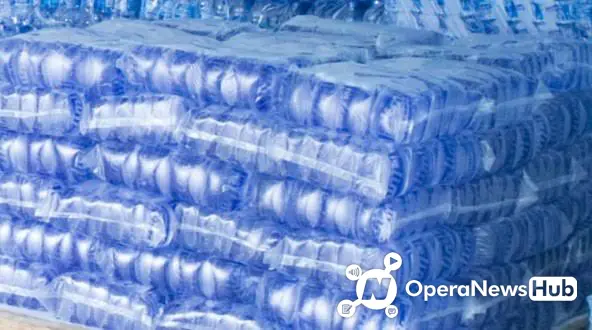 You can start up your own pure water production plant even in your home. What you need to have includes the packaging machines and sachets, water supply, and a generating set.
Cleaning services.
You can start up a cleaning business by hiring cleaners and connecting them with clients.
Conclusion
I hope this information gives you the foundation you need to invest your money in a business you have always wanted to.
Thank you for reading and good luck with your plans.