Reactions have continued to come in from all corners since the president of the federal Republic of Nigeria, president Mohammadu buhari announced his new chief of staff.
The newly appointed chief of staff Professor Ibrahim Gambri who replaced the late Abba Kyari who died on Tuesday, April 17 2020, from coronavirus complications. Gambri is a high intellectually bouyant fellow.
Ibrahim Agboola Gambari, CFR, is a Nigerian academic and diplomat currently serving as the Chief of Staff to the President of Nigeria, Muhammadu Buhari.
It is only normal for the British government who were our colonial masters and who until date still do businesses together congratulates Nigeria.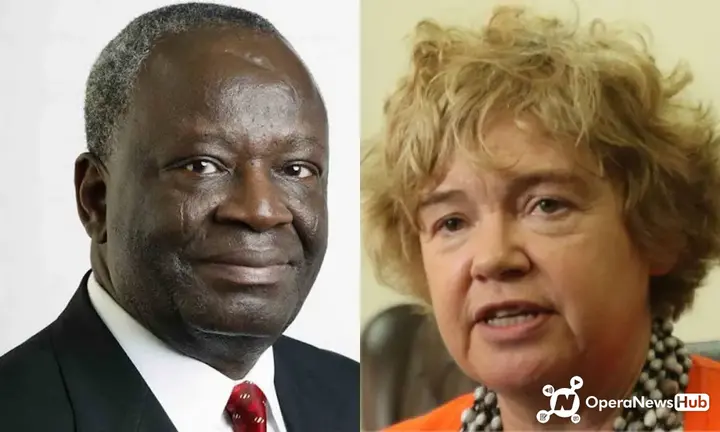 The British High Commissioner to Nigeria, Catriona Laing, has congratulated Prof. Ibrahim Gambari, the new Chief of Staff to President Muhammadu Buhari.
The Commissioner wrote on her Twitter handle;
"Delighted to hear that @MBuhari has appointment the hugely experienced diplomat Professor, Ibrahim Gambari as his new COS.
"@UKinNigeria looks forward to working closely with you on our shared agenda in the challenging COVIDー19 times. Congratulations." she said.
Alot of other Nigerians have reacted to this appointment also and tries to compare the late Abba Kyari to Ibrahim Gambri. Whatever answers they arrive at with this comparison, only time would tell if they're are right or wrong.
Congratulations to Professor Ibrahim Gambri Nigeria's New Chief of Staff.