According to a story shared on a page identified as Postsubman, a man shared a story about how he got in a relationship with a lady without knowing much about her.
In his post, he said he was goofing around Facebook, she saw the pretty lady and he decided to send a friend request which was accepted few days later. Couple of days after that, he sent the lady in question a hand wave on Facebook messenger and she replied, that was how it all started.
He added that the lady accepted his request after much pressure, she disclosed to him that she does not want an unserious fellow but he kept assuring her that he loves her.
It all went south one weekend when she visited him and asked him to drop her off, to his astonishment, she pointed to the Army barracks and asked him to drive in. She later introduced herself as a Major in the Army, her brothers are lt. Colonels and her father is a general.
Read the hilarious story below and user's reply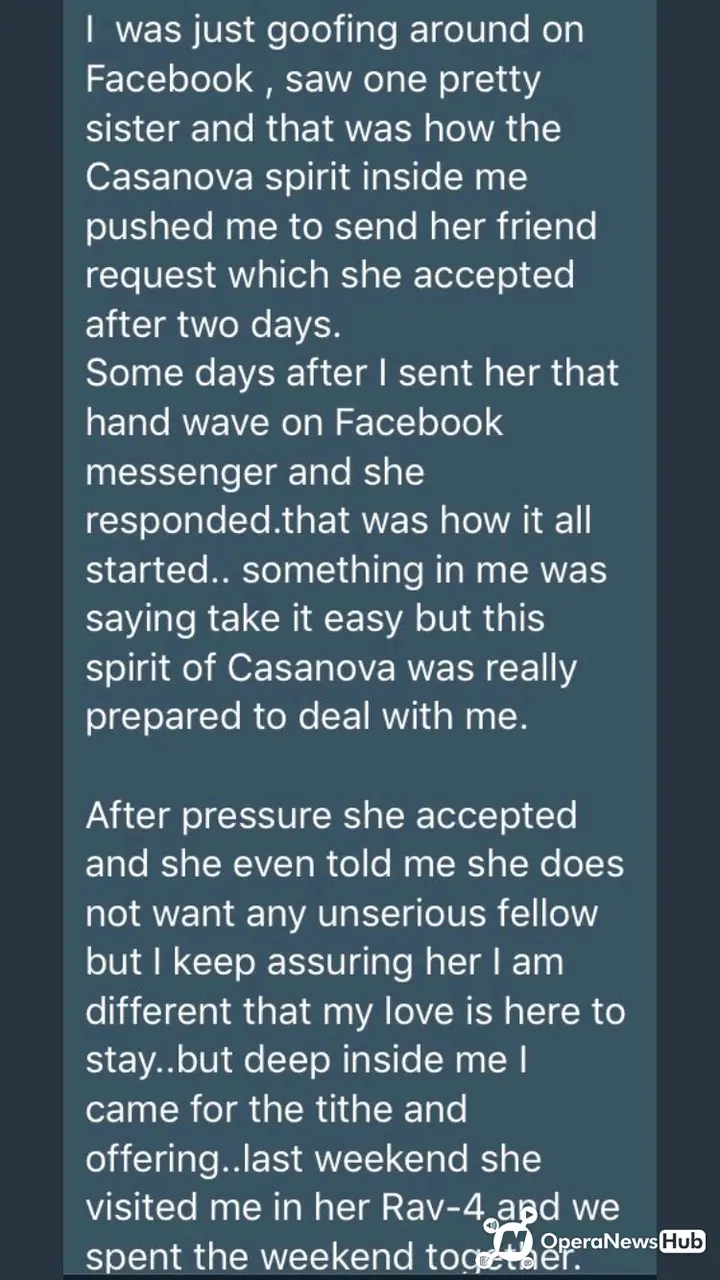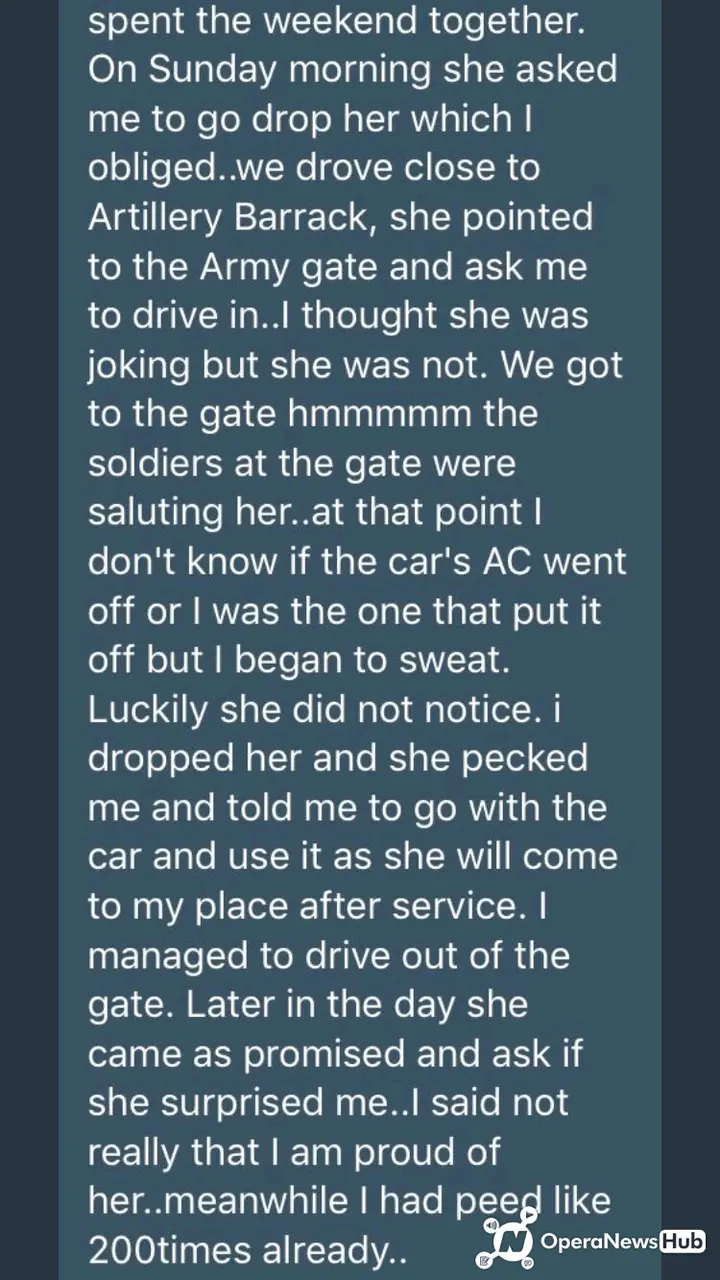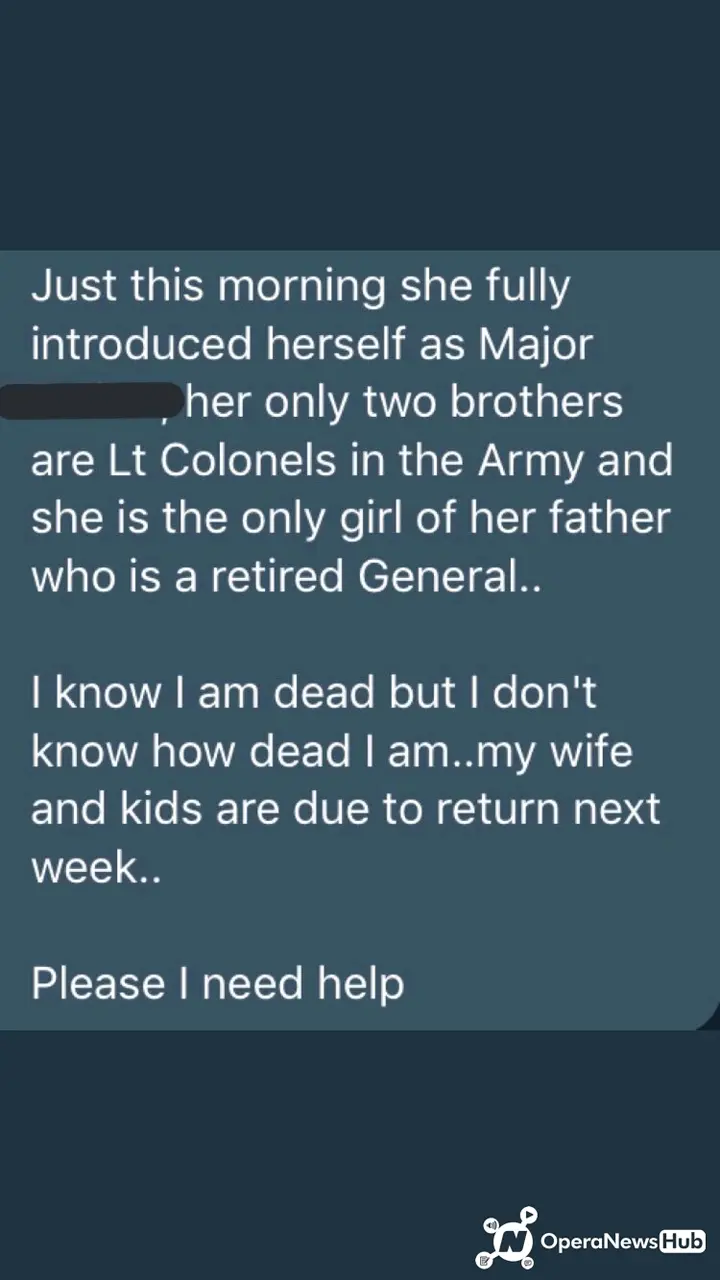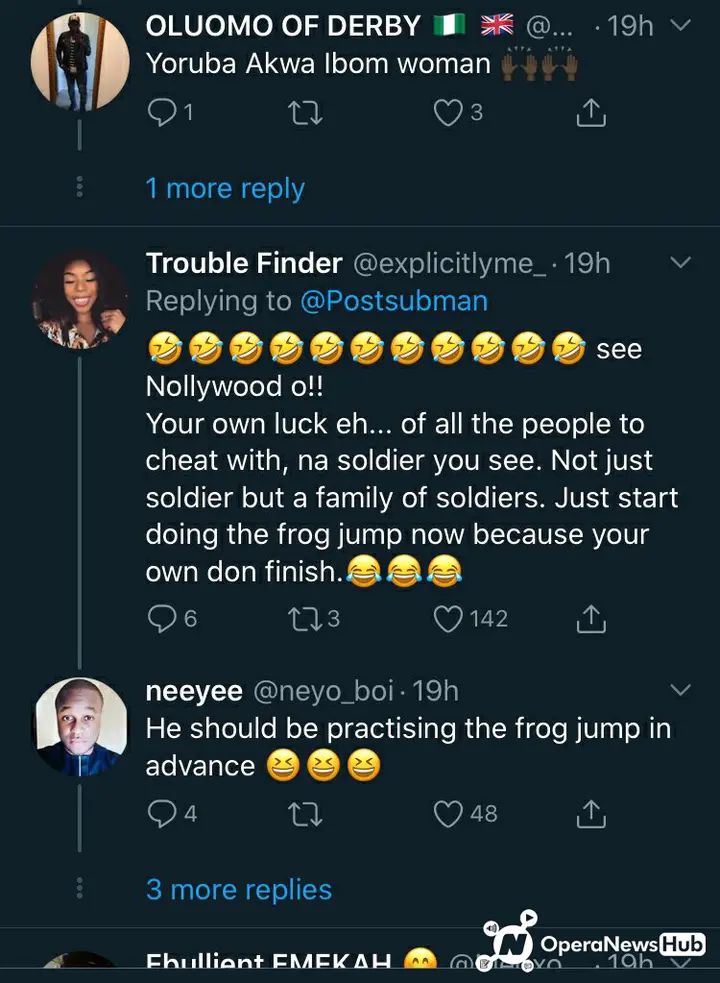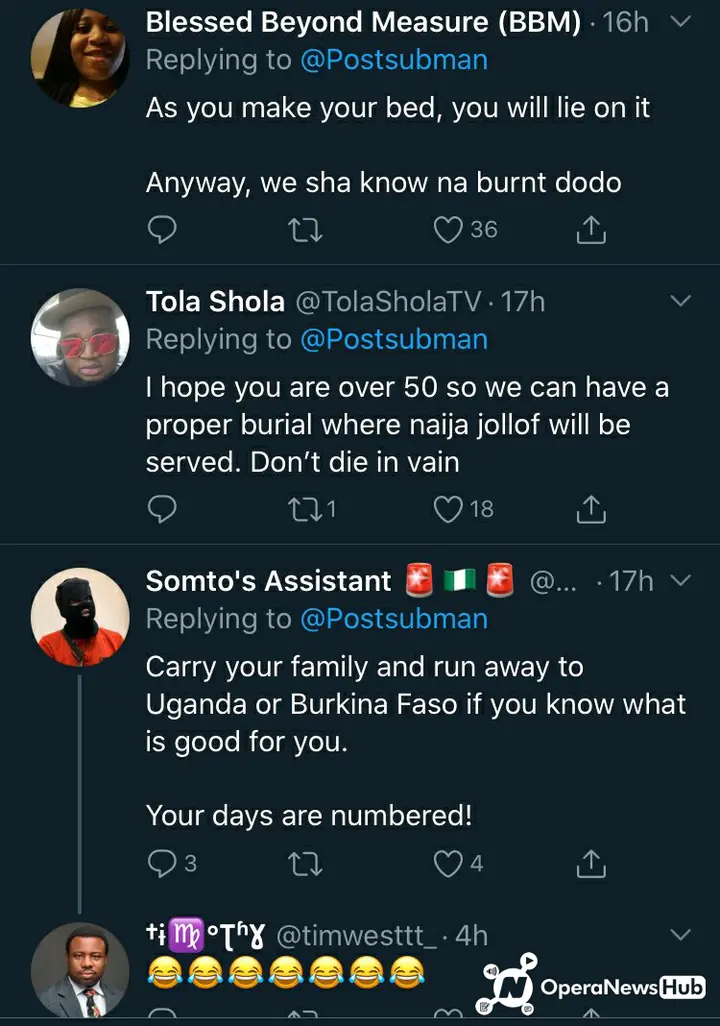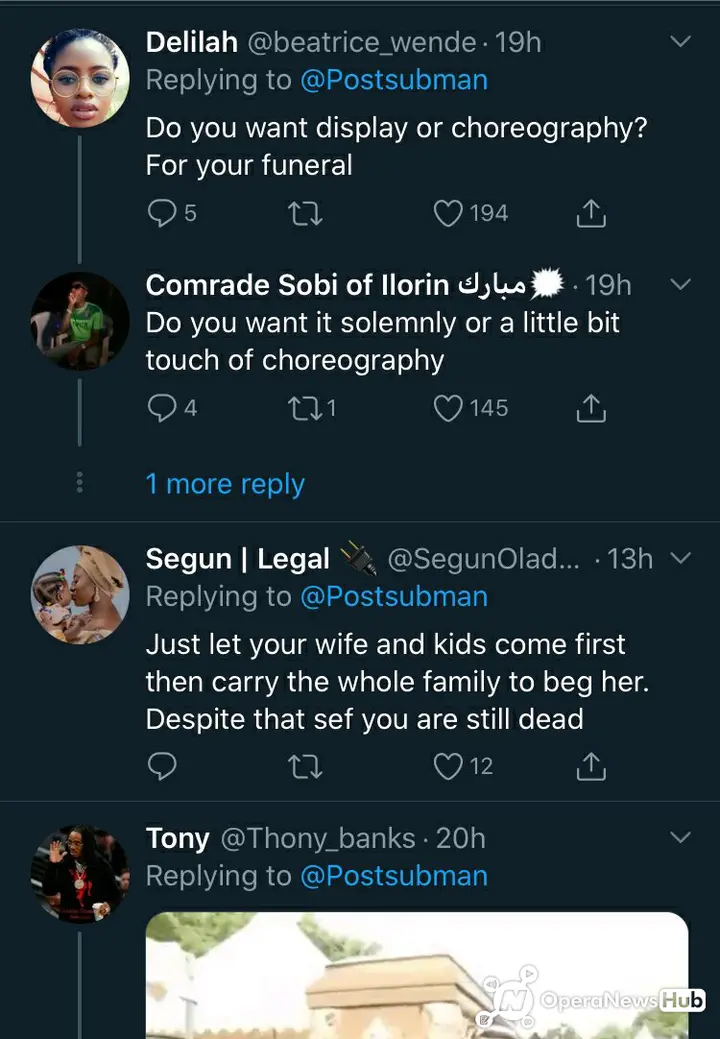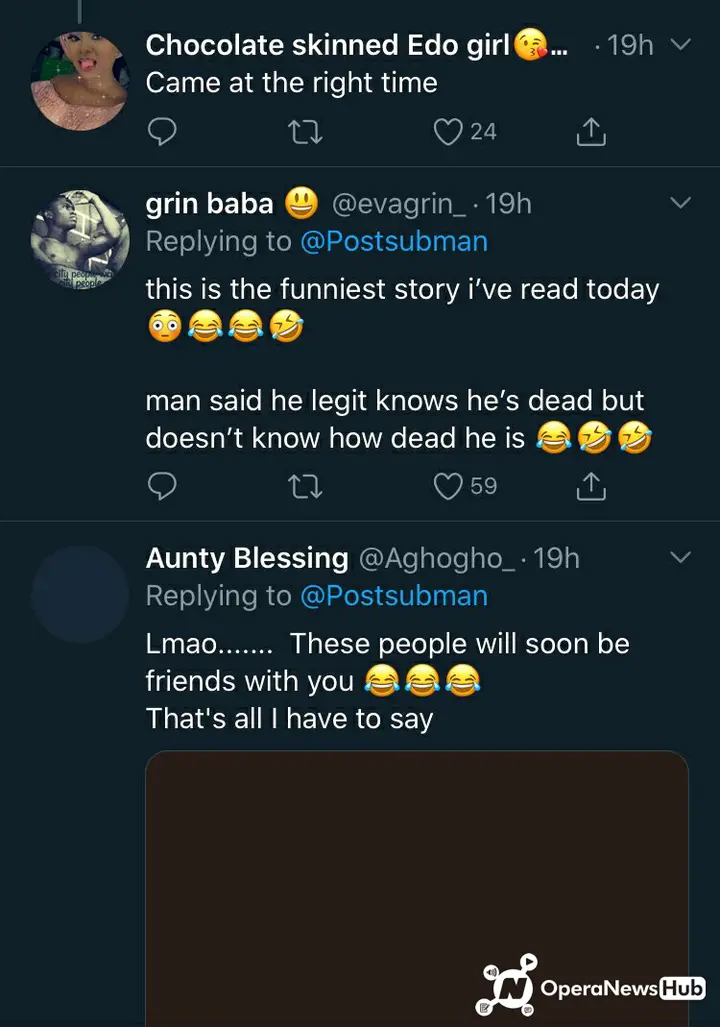 What would you do if it were you or your advice to him
Let's know what you think about this in the comment box below. Like and share for others. Kindly follow too for easy access to premium contents and also it means a lot to us. Thank you.