An old Photo has emerged on social media of the Executive Governor of Oyo state, Engr Seyi Makinde, where an inscription on the photo has received funny interpretations by many Nigerians.
The photo was taken in April, when Gov. Seyi Makinde inspected the newly equipped 100-bed Infectious Disease centre at Olodo, Ibadan, where COVID-19 patients will be camped and treated.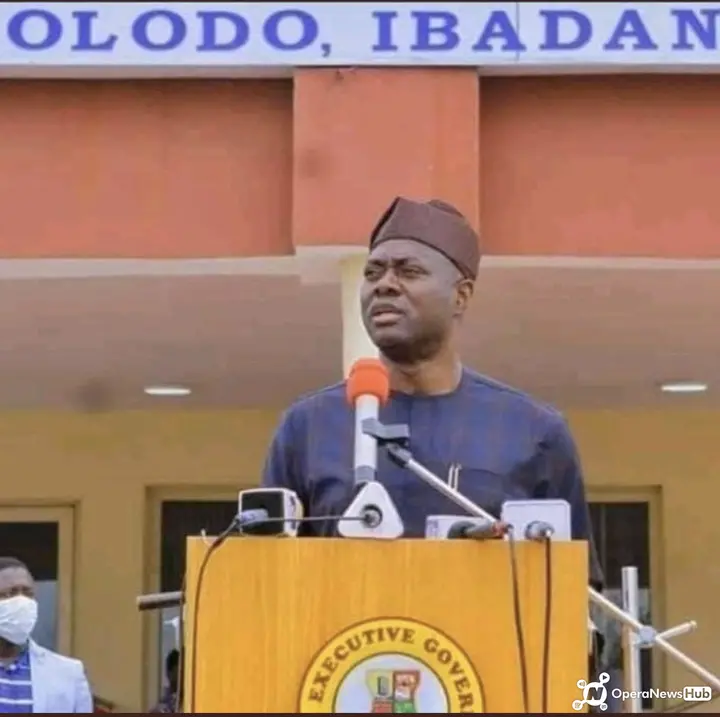 On the photo, just above the Governor's head; the inscription reads "Olodo Ibadan". 
Apparently, Olodo is a town in Ibadan, which houses the infectious disease centre. It is located along the popular Iwo road, in Oyo State.
Popular public affairs analyst, Mrs Adetutu Balogun and Giditraffic posted the photo, and were of the opinion that the photographer will not make heaven.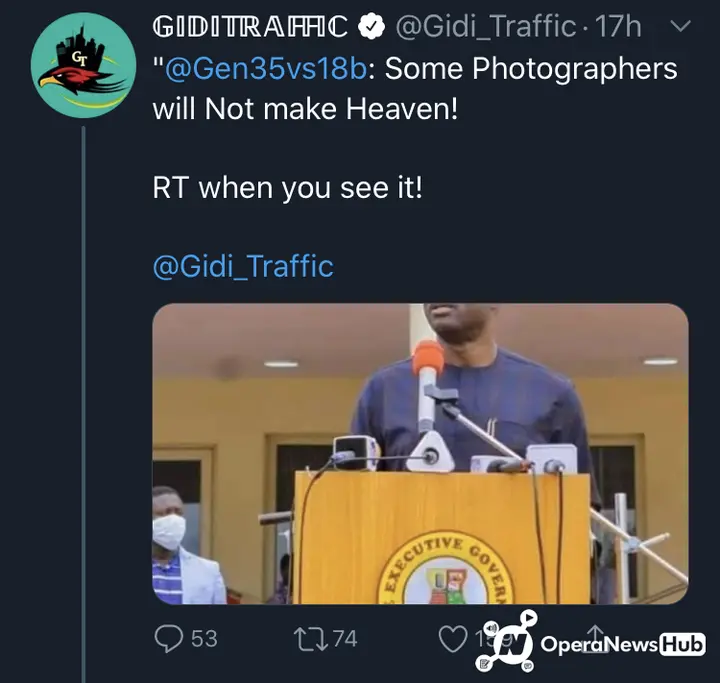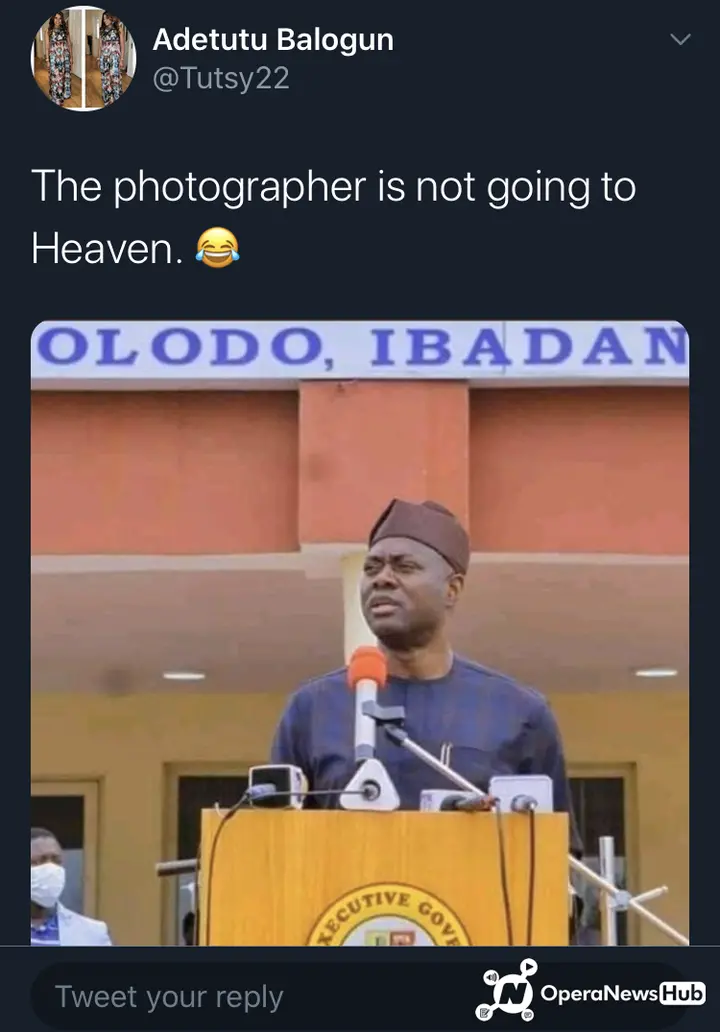 While reacting to the Photo which has gone viral; some Nigerians find the photo to be very funny, while others see it as a gimmick from the opposition party.
A Twitter user, OE Olatunde has this to say; "Don't blame the photographer. This is the original picture which these clowns in opposition took from the TL of Governor Seyi Makinde and cropped. This is their idea of opposition politics. Shameful."
Here are some other reactions;