George Floyd's story is a sad one. He's an ex-convict who moved to Minnesota to make something better out of his life, but unfortunately, the same city he thought had a better future for him was where he met his untimely death.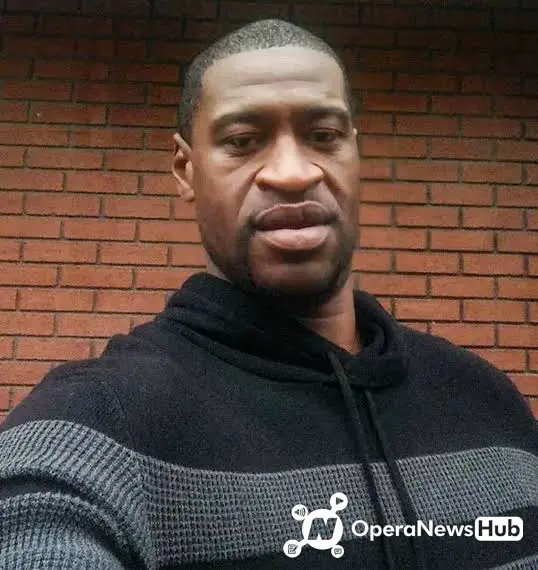 George Floyd died on Monday, at the age of 46, when a Minneapolis police officer knelt on his neck until he gave up.
While alive, no one knew who George Floyd was, but his death has sparked one of the biggest unrest in the history of America. In death, he has become a hero for black Americans.
ABOUT HIS PERSONAL LIFE
George Floyd is a native of Houston. He grew up in the city's Third Ward, and attended Jack Yates High School. He was known for his football skills in high school.
George Floyd has a beautiful 6-year-old daughter who is living with his parents, and they're helping him take care of her.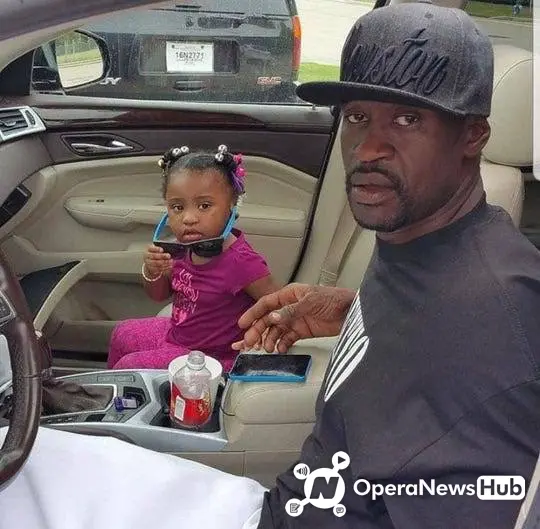 WAS GEORGE FLOYD AN EX-CONVICT?
George Floyd moved to Minneapolis, Minnesota, after being released from prison, in a bid to find a new beginning for his life.
According to court documents, in 2007 George Floyd was charged with armed robbery in a "home invasion", and was sentenced to five years imprisonment after a plea deal in 2009.
GEORGE FLOYD – A YOUNG MAN IN SEARCH FOR A NEW BEGINNING
George Floyd moved to Minnesota for work. He drove trucks, according to his friend, Stephen Jackson, who is a former NBA player.
He wanted a new beginning, and to become a new person, and he knew the only way to do so was to travel.
And there he worked two jobs – as a truck driver, and as a security guard at Conga Latin Bistro, a Latin American restaurant.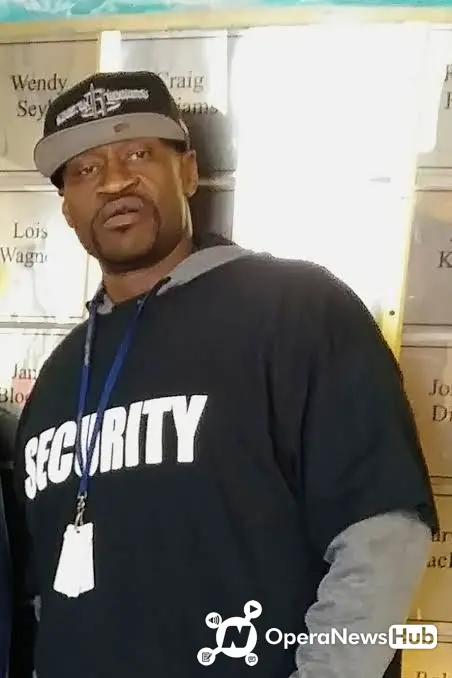 He was a young man loved by all. His family and friends called him "gentle giant", because he was huge, and had a quiet personality.
HIS ARREST AND DEATH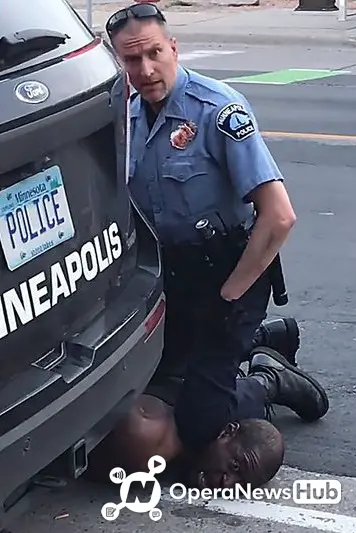 George Floyd was arrested when police responded to a call about a fake 20 dollar note being used in a shop.
In the viral video, officer Derek Chauvin knelt on George Floyd's death for more than eight minutes. In the viral video, George was seen shouting that he could not breathe, without the police doing anything about it. Then he later went silent.
Then he was taken into an ambulance, and driven away. And it was later heard that he had died.
THE OUTRAGE CAUSED BY HIS DEATH
George Floyd's death has ignited outrage all over America, over what is clearly seen as the unfair treatment of the blacks in America.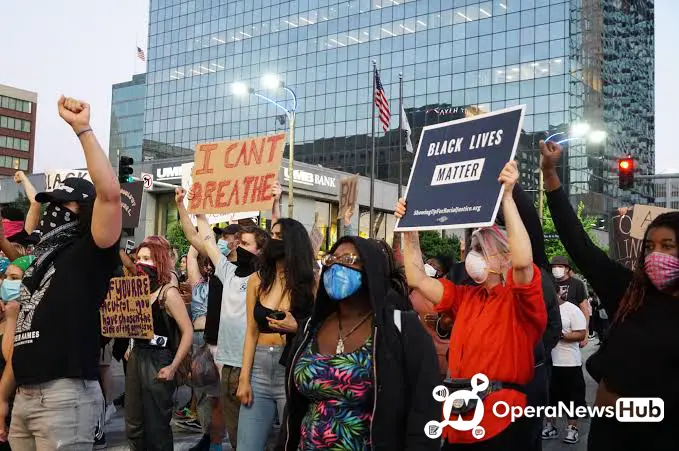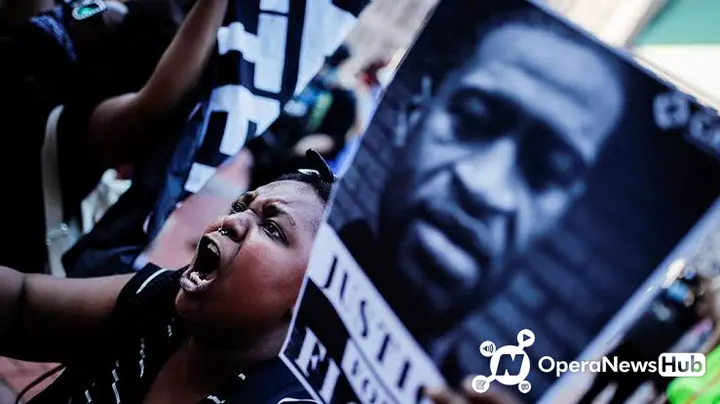 Some of the protests are relatively peaceful, while others have turned violent.
The whole of America is feeling the impact of George Floyd's death. There have been multiple arrests, wanton destruction of properties, and burning down of government vehicles.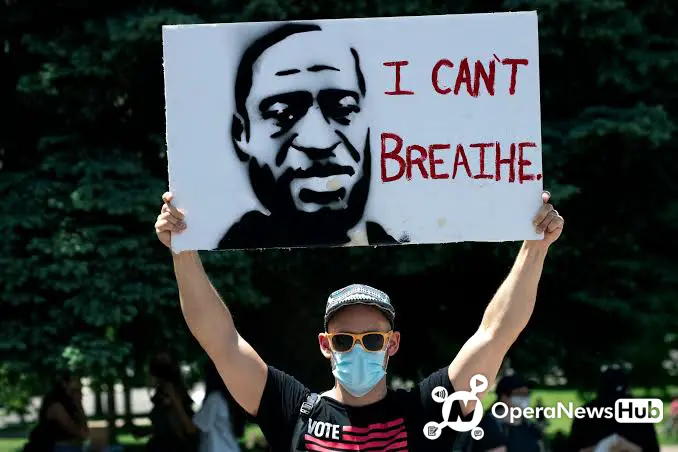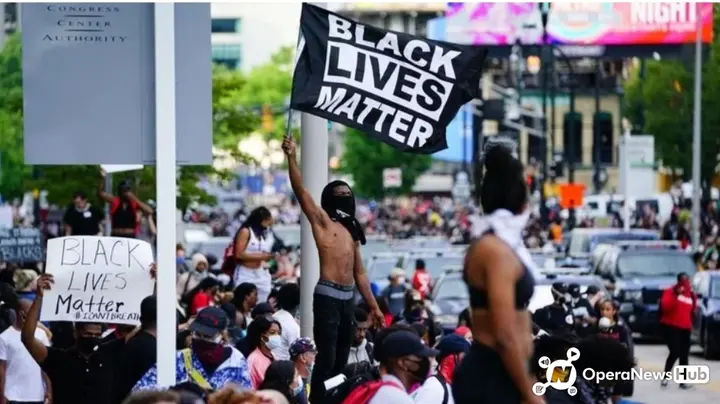 Businesses and infrastructures that took years to build have been burnt down too, and properties vandalized.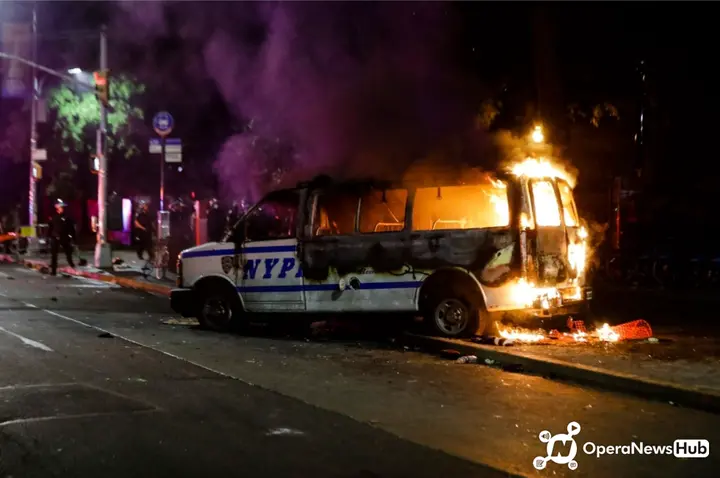 HOW GEORGE FLOYD'S DEATH BROUGHT OUT THE RACIAL DISPARITIES IN POLICING IN AMERICA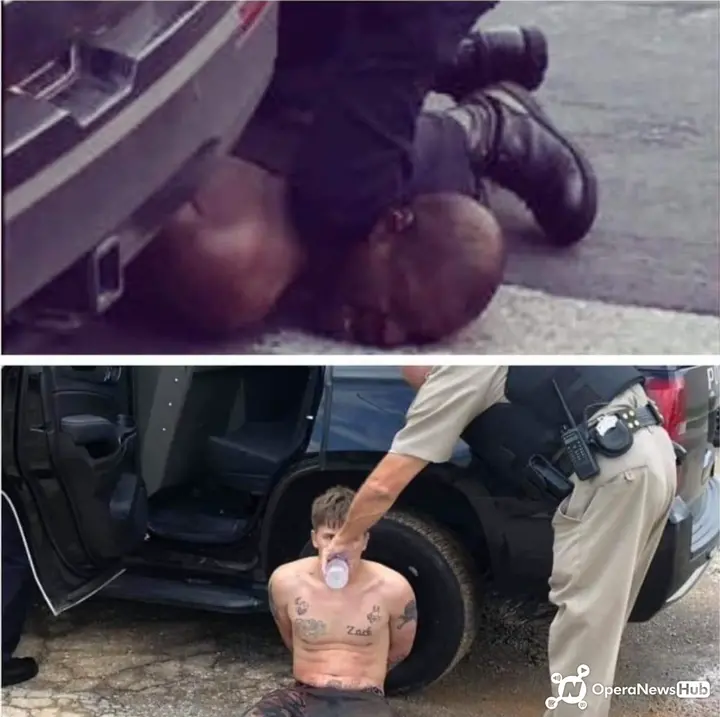 The outrage caused by George Floyd's death represents the frustration of a people who are tired of the racial disparities in policing in a country that they grew up to see as theirs.
The protests over the unjust killing of George Floyd is coming on the back of two other high-profile killings of black Americans in the past weeks.
In early May, the video of Ahmaud Arbery started circulating. A 25-year-old black boy who was killed by two white men in February.
He was jogging through a neighborhood in Georgia, when a 64-year-old man and his 34-year-old son pursued him with a truck, and shot him to death.
When two men were later arrested and charged with murder and aggravated assault.
A few weeks after Ahmaud's death, a 26-year-old young woman called Breonna Taylor was killed in her house by police officers who were serving a no knock warrants for a narcotics investigation on March 13th.
ON GEORGE FLOYD BECOMING A HERO FOR BLACK AMERICANS
The death of George Floyd has stirred up one of the biggest unrest in America's history, now making him into a kind of hero.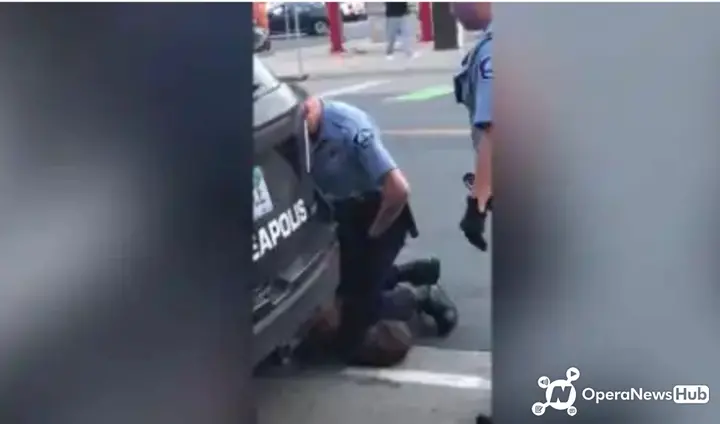 Just maybe, there will be a need to focus on how to tackle systematic racism in America.
Minneapolis city council vice-president, Andrea Jenkins, had earlier urged state and local officials to declare racism a public health emergency.
It is believed that his death will certainly draw attention to the disparities in the criminal justice system. The blacks are really tired, and they need a proper sense of belonging.
Right now America is having its moment of reckoning on race and police brutality against the black people in the country.
The people are demanding for justice to be done on the case, as they hope that the officers being justly charged will put an end to police brutality against the blacks in America.
The protests that are being felt all over America, and making international headlines, represent unheard pain and frustrations that have been bottled up for long generations, and we hope that trigger change in the justice system in America.
The black people want peace in their souls, and they want it now.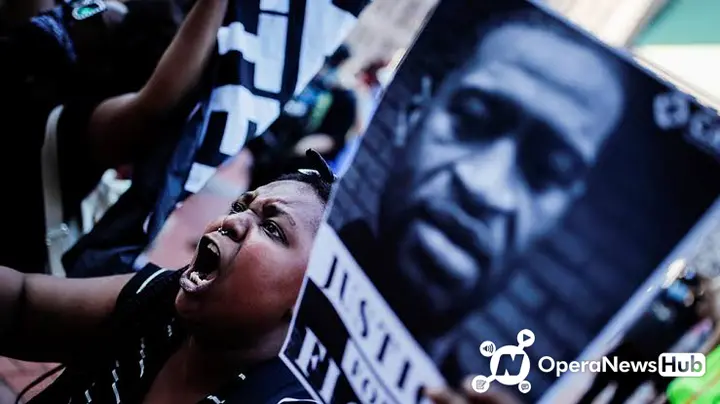 We believe that this incident will trigger discussions on cultural and racial differences in U.S.
In death, George Floyd has become a hero for black Americans.
ON IMMORTALIZING GEORGE FLOYD
People have continued to leave remembrances on the site of George Floyd's arrest.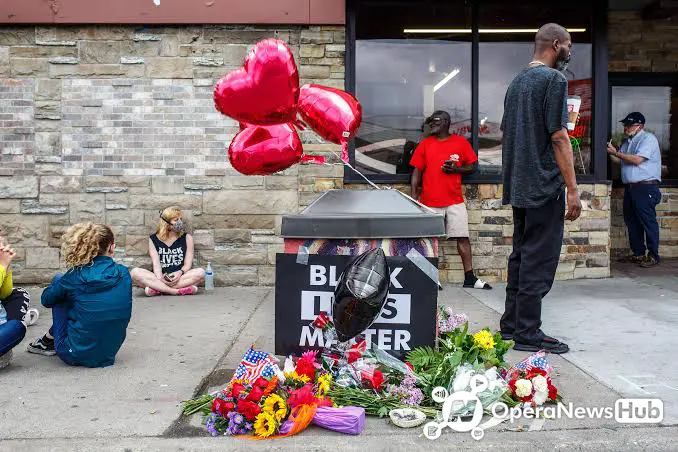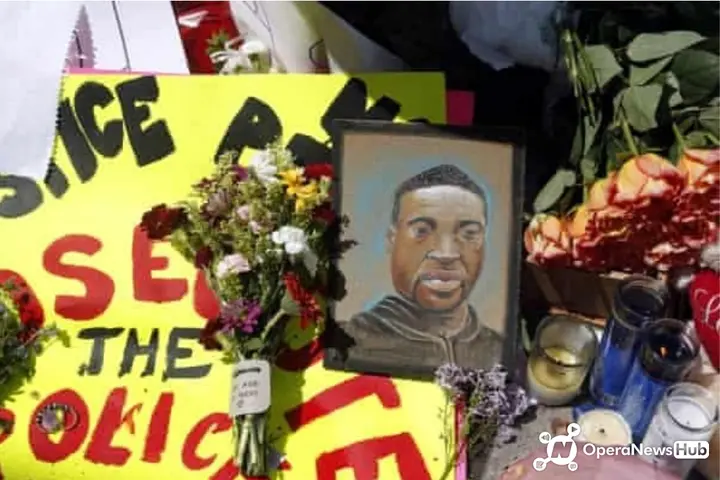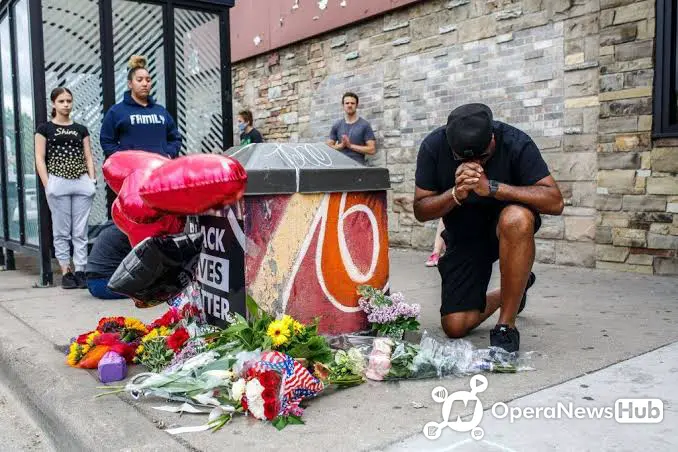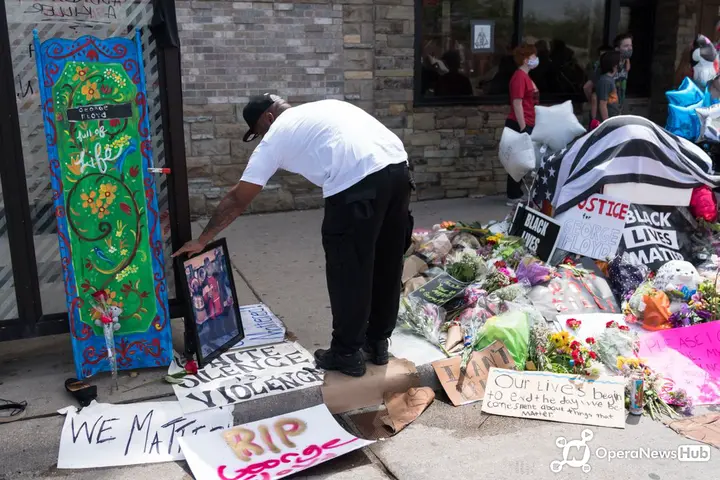 Below is the photo of the 9-year-old girl called Judeah Reynolds, who watched George Floyd suffocating under the knee of the police officer. She's seen at the site of the arrest of the arrest with her mother.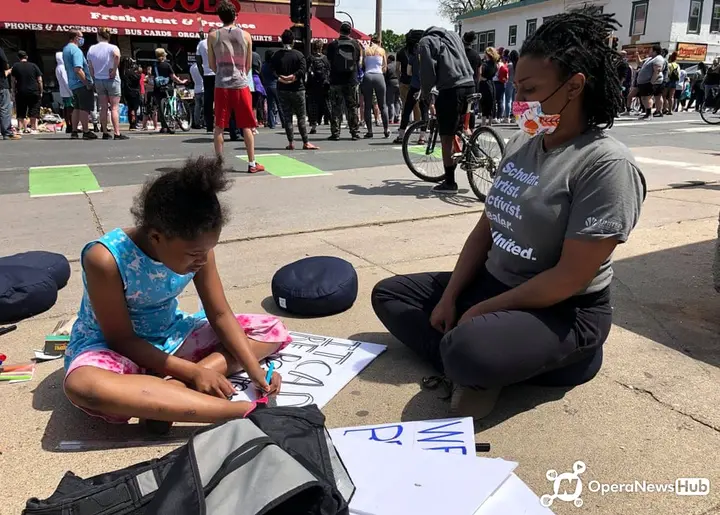 On Thursday, artists began working on a mural to honor George Floyd and others who died as a result of police brutality in the United States.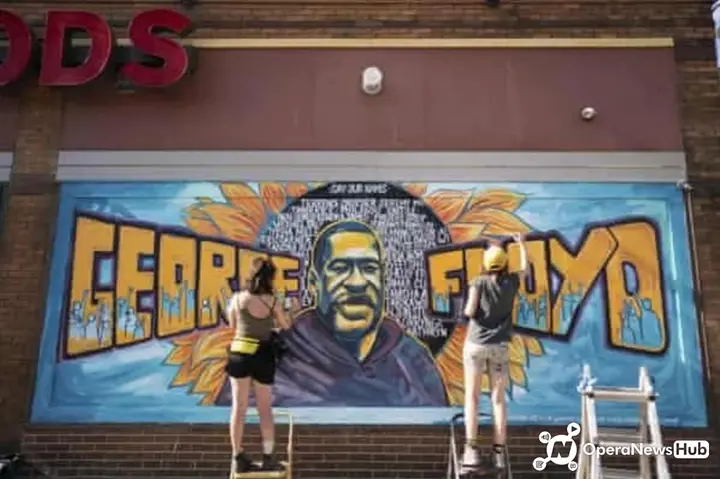 George Floyd will forever live in the minds of everyone. In his death, he has become a hero for black Americans.
May his gentle soul rest in peace.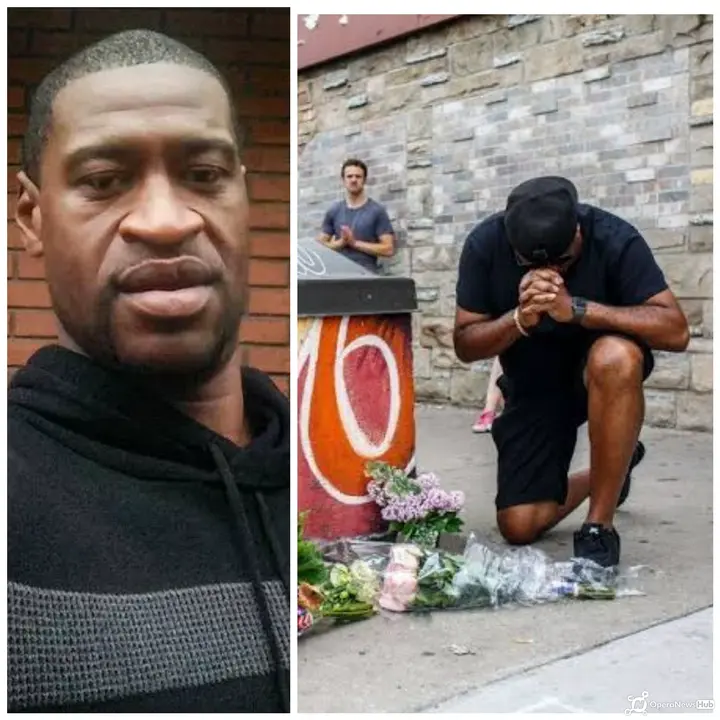 Please share this article, and also drop some nice words for him.
Follow me here for more interesting articles