Meet Ex-Governor Fayose's Sister Who Shines Even In Death
Bimpe Oluwayose-Sorinolu, the late sister of the former Ekiti State Governor, Ayodele Fayose, lived on the wild side of life in the recent past.
Not many will forget her in a jiffy especially for fierce battle with her elder brother, the former governor. Her bitter separation from her husband, Dapo Sorinolu, and the later relocation to Abuja was also menu for many celebrity journals and tabloids.
Known to be one of the Lagos "big girls" in the fashion and highbrow scenes, she was one of those that pioneered the local manufacturing of underwear with her Xtie Night and Day outfit in Opebi, Lagos.
She later ventured into charity and floated the Bimpe Sorinolu Charity Initiatives, where she rehabilitated the disabled, destitute and the under-privileged.
The late mother of three also became an Apostle with an outreach ministry to rehabilitate people suffering from drug abuse, heal the mad people and help destitute.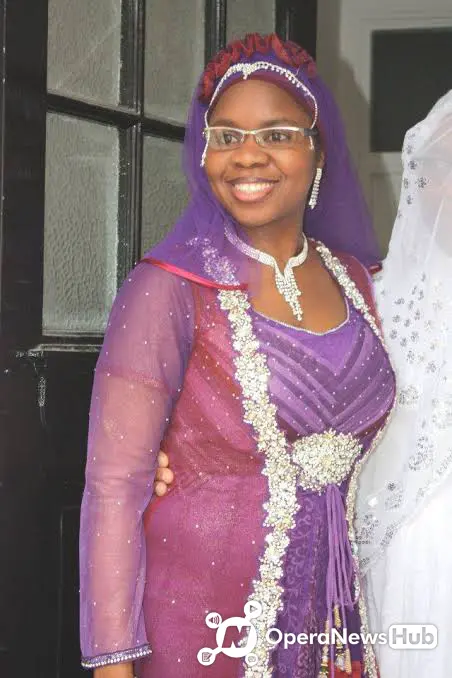 Her iconic birthday
On the 12th of November, 2011 a chariot of Horses accompanied by a white sprawling Limousine competed with Traffic in East London. The event itself is as paradoxical as the celebrant makes it out to be for her 45th birthday.
Vivacious and humanitarian extraordinaire, Beloved Apostle Bimpe , a sibling of Ex-Ekiti State Governor, Ayodele Fayose had four months to live according to her medical records as a result of stage -4 breast Cancer.
But rather than give up on hope, Apostle Bimpe set the stage, sent out invites and chose a venue- a Church hall close to Dalston Market to celebrate her victory.
Guests who most had never met Bimpe before but are her ardent fans on Facebook waited patiently for her arrival.
The Band entertained before she arrived, and true to form, Bimpe came dressed like a Bride with a "Groom" who was covered in veil, she tagged him the Holy Spirit. Dancing and practically thrilling and not looking anything like a Cancer Sufferer, she declared, "I was supposed to come here in a Coffin but look at me, this Cancer seems to have made me more beautiful, I was a size 18 now a shapely size 12".
I said to my friends, whatever you wish to say in the a case of Service of Songs, come and say it to me now because a dead person does not hear tributes." She pointed out then.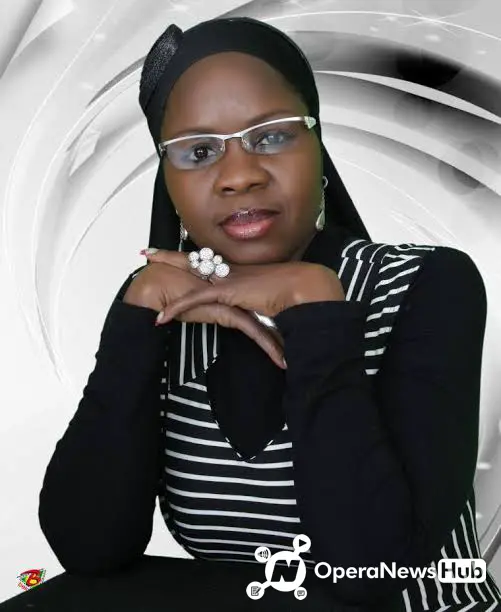 If anyone tried to shed tears, the idea quickly turned to laughter because, Beloved Apostle Bimpe whose Ministry ensured mentally challenged people in Nigeria were taken off the streets, housed, fed and fully rehabilitated was bubbling with life.
Apostle Bimpe also used the opportunity to how she had been living despite the threat of Cancer. 'I don't have the power over Cancer but it was supposed to have kept me in Hospice but here I am now. My children are already being prepared for after death programmes by the British Government.
I saw uncontrollable tears rolling down my cheeks the first time I was diagnosed on June 28th, 2011.I could not imagine me without my breast. In fact, the news of losing my breast was even more painful to me than the news of dying. I asked my kids later if they will prefer me dead than a breast less mother.
I did not know that more bad news was coming as I was later told that it had gone past the curable state. I was given six months but with Chemotherapy, it might be up to twelve months. My mother or siblings never had Cancer. But I read that every human being has Cancer cells in the body.
Our lifestyle and so many other things could result to various afflictions to our body. With my awareness now, I pray my daughter will never have Cancer' She revealed.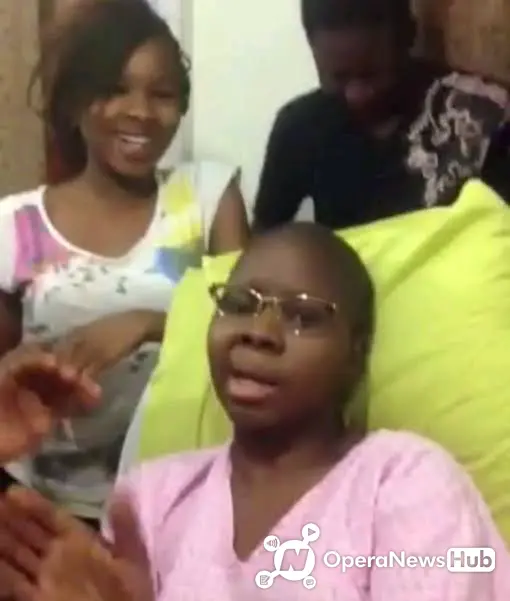 She continued 'I am a spiritual being,I was very depressed at the news of having a few months to live. I depreciated,I could not eat and was dying daily. My kids will leave me at home with a cup of tea and come back from School to meet me still holding that cup. If one deals with it as hopelessness, then you are gone. I was dead, but the last time I was told that the Ultra scan to check the tumour showed that there were no evidence of it in my Lungs and Liver. I choose to believe the good news. Even the tumour I feel is softening though they said it is only Chemo or radiotherapy that can remove it. I believe that the faithfulness of God kept me alive. I am not looking for Prayer Warriors; this is my time of helplessness so if God wants me to live I will. I have not taken any therapy or treatment, it is my right to live'.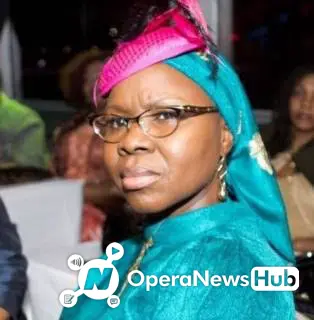 The movie about her true story
In a rare daring move, Apostle Bimpe also shot a movie titled 'The Diagnosis'. The emotion-laden movie is a true life story of how she was diagnosed of the terminal illness, and her struggles to stay alive. The movie was premiered on 11 November, 2012, during a 5-hour boat cruise. Guests from America, Nigeria and other parts of the world were aboard double-decked yacht, SS Ethalm, cruising from Greenwich Pier via House of Parliament to various landmarks across city of London with lots to eat and drink as the film was screened.
"The thought of surviving this harrowing and life threatening ordeal informed the idea of making an archival reference out of my true life story. The movie, 'The Diagnosis' is meant to immortalize myself whilst still living," Bimpe said at the movie premiere.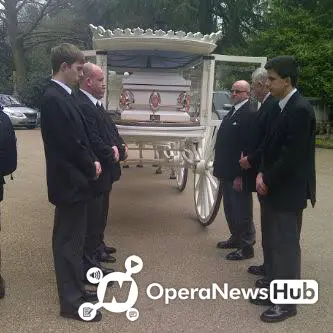 Her final battle
Two years later and seven years ago, she gave up the ghost after a long battle with cancer at St Joseph Hospice, Mare Street, Hackney, London, on February 13 in 2013.
Sorinolu had during her illness planned her interment. It was learnt that the late Lagos high society lady ordered that she be given a befitting burial in the United Kingdom. She even put together the burial committee, and requested that black outfits should not be worn to any of the events.
The funeral service and interment wrapped up the entire burial programme. Her elder brother, Fayose, who was present at the final burial in the far away United Kingdom, was said to have wept uncontrollably.
Dapo, her estranged hubby who used to be an administrator with a multinational company, until the emergence of her brother –in-law as a governor, also quit public glare.
Dapo,it was gathered savoured his union with the ex-governor to the detriment of his wife and kids, which eventually led to the break-up in their marriage.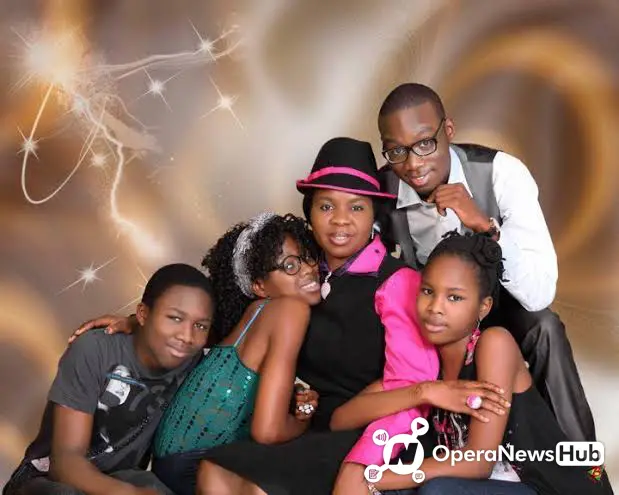 Ever since, the former governor quit office, nothing had been heard from Dapo, sources said he just became elusive, while Bimpe and the ex-governor had since settled the family's squabble before her death.
Her first son,Dignified Damola Sorinolu-Bimpe,a graduate of Caleb University who had been ordained before the death of his mother  had since taken over the running of his late mum's ministry and her social media page.
BREAKING: US Embassy Shuts Down Operations In Lagos
THE United States Government, yesterday said it is shutting down it's embassy in Lagos State for two days owing to the ongoing nationwide protest in the country.
It also warned its citizens in Nigeria to be wary of the protest in the country by being vigilante and avoid areas affected by the ongoing protests.
Though the U.S Mission Nigeria in the statement posted on its twitter handle, @USinNigeria failed shed light on its position on the protest, it stated that it will be shutting down the US Consulate in Lagos for two days starting from Tuesday.
The statement reads: "Multiple demonstrations are ongoing across Nigeria – to include areas within the consular districts of Abuja and Lagos.
"Although most demonstrations are peaceful, some have become violent and have shut down major thoroughfares and bridges.
"Some police stations have been targeted. Lagos State closed all schools indefinitely as of October 19 due to protests and implemented a 24-hour curfew starting at 4:00 p.m. on October 20. Consulate General Lagos is closed for the rest of today and tomorrow.
"We continue to urge all U.S. citizens to avoid areas around protests and demonstrations and to check local media for updates and traffic advisories. Continue to be vigilant and avoid areas affected by the protests."
Despite Sanwo-Olu's 4pm Curfew, Protesters Refuse To Leave Toll Gate (VIDEOS)
9 Likes 2 Shares
#EndSARS: Newly Wedded Bride Joins Protest In Wedding Gown In Ondo (VIDEO)