Protestant churches are known for their Episcopal form and Patten when is comes to Doctrines and traditions. All these Churches have their ordained priests and clergymen marry to their respective life partners. Except for Roman Catholic Who their Reverend Father's still married to Christ, in other words stay single till the day they will meet their maker.
But reverse was the case as Daily spotted what can be described as an unfortunate and disgraceful scenario as a woman storm the Funeral arena where the remains of the late Father Oti Boateng was laid to rest.
It was gathered that the woman whose name was given as Miss Vida Annin stormed the Funeral arena with her nine Children claiming that she is the secret wife of the late Rev Father Oti Boateng, adding that the nine children are all his.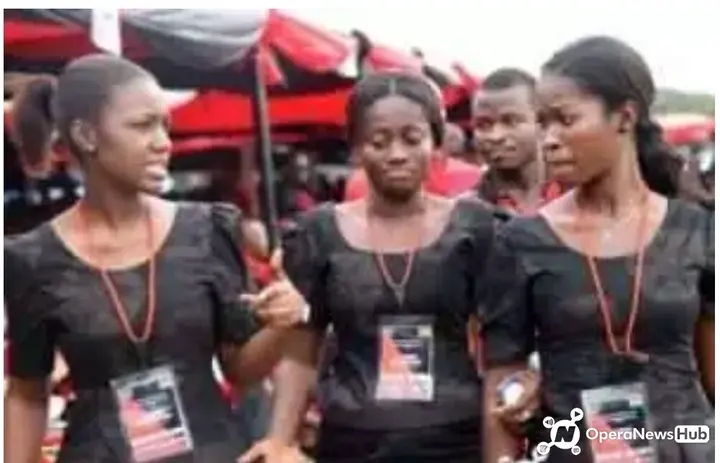 When the news of the incident spread across Jamasi Yonso, people trooped in their numbers to witness and ascertain the actual truth. In other to clear the curiosity of those that gathered at the Funeral Arena, Miss Vida Annin presented multiple pictures she took with late father Oti Boateng as evidence to her claims.
In reacting to this, the Reverend Fathers at the Funeral arena states that their late Colleague did not mention anything as such to them.