Popular Baker in Delta dies a painful death on her way returning where she had gone to deliver a cake.
According to report Achiki was in the company of her friend as they both travel down to Asaba to deliver a cake together.
The last was seen or heard about her was the Snapchat video made by her friend Jenny, who is said to be in coma at the hospital.
While making the Snapchat video her friend Jenny was telling Achiki she's just too focus on the driving, she's too serious she should loosen up a bit.
Oh my God she shouldn't have told her to loosen up who knows what went wrong like that cause this damage to the car is just total write off, so a fan reacted.
check out the pictures.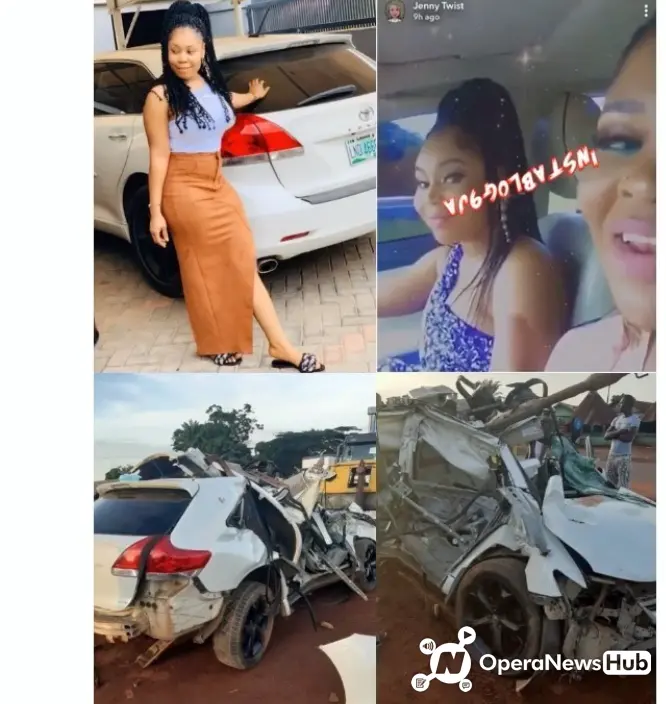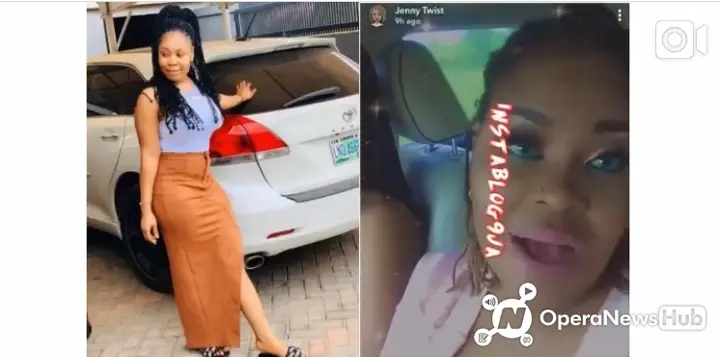 Many Nigerians reacted to the death saying we can't just forget this year in a hurry, this year is having a toll on things. Why some her saying what a lost beauty.
We pray for the recovery of the friend who is currently in coma.