Enam Honya Heikeens is a beautiful Ghanaian nurse who was born with a black skin but her skin got taken over by a skin condition called Vitilgo.
At age seven her black melanin skin began to change and the vitiligo condition took over with her black skin change gradually as though she was an albino. This is a skin disease that has no cause and no cure.
Enam is currently the director for Vitiligo Ghana Foundation where she is doing all her best to help others with similar condition over stigmatization that they face.
In an interview with Yen.com, she disclosed that she has suffered a great deal of stigmatization with people looking at her strangely whenever they see her as well as avoiding any form of contact with her.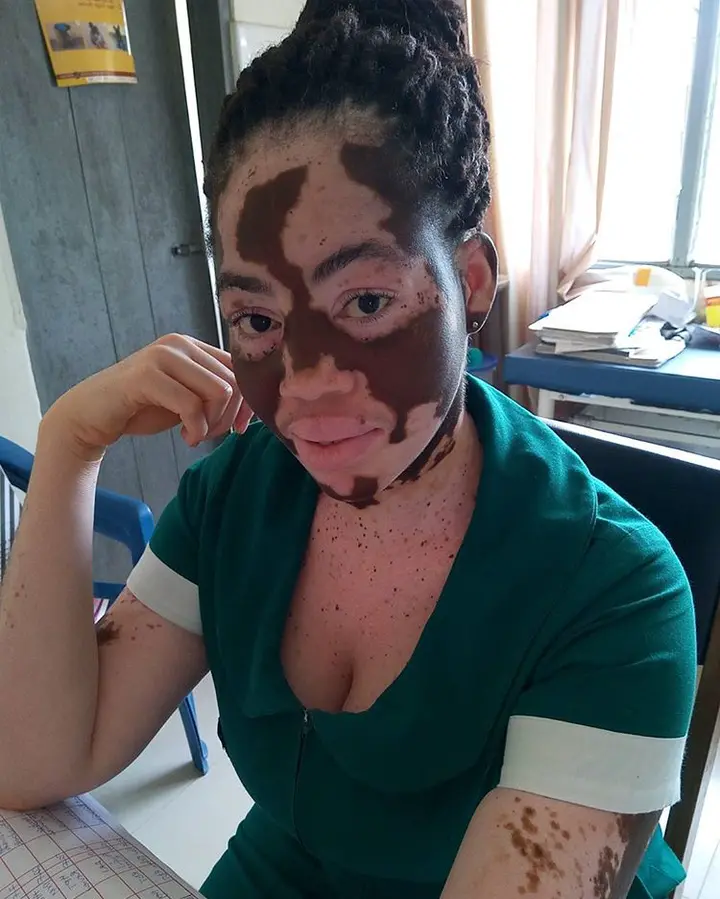 "People are always asking questions about my skin. They always stare at me and there have been instances when community folks don't want to board the same bus with you, or have their kids befriend you because they think the condition is contagious", she stated.
Enam is a nurse who graduated from the Keta Nursing and Midwifery training college. She come from the Volta region of Ghan.
We decided to share with you the transition of her skin change.
SEE PHOTOS BELOW: