A man has taken to social media to share heartwarming recreated photo of his dad carrying him as a baby in 1991 with that of his own son in 2020.
He shared the mind blowing photos via his page on Twitter.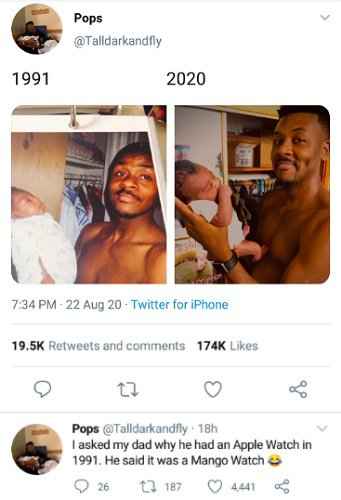 The adorable photos have gained massive attention on the popular micro blogging platform and have attracted nearly 20,000 retweets in barely 24 hours of being posted.
According to him, the first picture is his father carrying him as an infant 29 years ago, while the second photograph depicts himself carrying his daughter 29 years later.
However, the pictures have generated controversies and arguments as the pictures seem to have been taken at the same spot and both men wear a remarkable resemblance of each other.